Canadians piling on mortgage debt as hot housing market continues
1/20/2021 | SHARE
Posted in Mortgages and Real Estate by Eileen Farrow | Back to Main Blog Page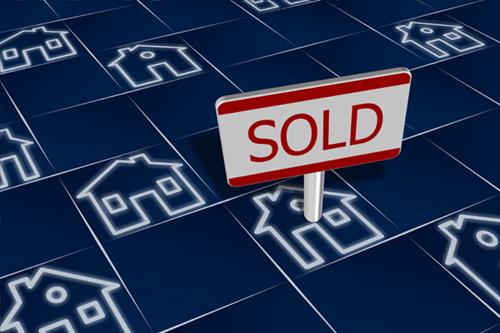 Canadians have been taking on more and more mortgage debt despite the ongoing COVID-19 pandemic, as borrowers try to keep up with a housing market that took off in the latter half of 2020 and has yet to slow down.
Statistics Canada said Tuesday that household mortgage debt increased 7.4 per cent in November compared to a year earlier, pushing the total up to nearly $1.66 trillion.
The year-over-year pace of mortgage growth for November surpassed that of October (6.9 per cent), September (6.5 per cent) and August (6.1 per cent). It was also greater than that of any other month in 2020, as well as the 4.3-per-cent growth seen in the pre-pandemic month of Nov. 2019.
"It's not surprising," said Dan Eisner, chief executive of Calgary-headquartered brokerage True North Mortgage Inc. "The last six months of the year were some of the busiest months we've ever had in the mortgage industry."
Indeed, 2020 ended up being a historic year for Canada's housing market.
Despite the pandemic, national home sales hit 551,392, a new annual record, according to the Canadian Real Estate Association. The actual national average sale price was up 17.1 per cent year-over-year in December, CREA said, rising to a record $607,280.
There are likely a few factors behind rising home prices and levels of mortgage debt. Historically low interest rates, a limited amount of housing supply and a COVID-19-driven desire for more space among homeowners are just a few.
"The gains have been concentrated in single-detached and more expensive homes," Deloitte Canada chief economist Craig Alexander wrote in a note on December's housing numbers.
There is a relatively high level of disposable income as well, as people aren't necessarily able to spend money the same way they could pre-pandemic, said Cory Renner, economist at the Conference Board of Canada.
"So what you're probably also seeing is an increased ability to make a down payment on a house," which can translate into increased prices and debt levels, Renner said in an interview.
Borrowers are trying to take advantage of cheaper borrowing costs. StatsCan said in December that demand for mortgage loans in the third quarter had risen to a new high of $28.7 billion.
MNP Ltd.'s latest consumer-debt survey also found that 61 per cent of those polled "feel now is a good time to buy things they otherwise might not be able to afford," the insolvency firm said.
"I've never seen the intent to buy as high as it is right now," True North's Eisner said. "There are a lot of Canadians who are looking to upgrade their house or just looking to buy a home for the first time."
The debt that comes with such home purchases has been a source of concern for policymakers, but historically low interest rates brought on by COVID-19 have been keeping borrowing costs low for consumers. The household debt-service ratio, which is total debt payments as a share of disposable income, was 13.22 per cent in the third quarter, below pre-pandemic levels.
But if borrowing costs start ticking up, household budgets could start really getting squeezed. MNP found that 47 per cent of those surveyed were worried about landing in financial trouble if interest rates rise.
However, Renner said the Conference Board does not see interest rates rising again until 2023. In the meantime, Canada's housing market is expected to stay strong, even in the midst of a second wave of COVID-19, which could continue to drive up prices and inflate the amount of mortgage debt being built up.
"We see little that will stop activity or prices from reaching new highs in 2021," Royal Bank of Canada economist Robert Hogue wrote in a Jan. 15 report on the housing market. "Historically low interest rates, changing housing needs, high household savings and improving consumer confidence will keep demand supercharged. A dearth of supply will maintain the heat on prices."
Source: Financial Post
Canadian Mortgage Market, First Time Home Buyers, Home Buyers, Mortgage Consumers, Mortgage Rates Canada
Thinking of buying or selling a property, or have a question regarding the real estate market? Fill out the form below and I'll get back to you promptly.